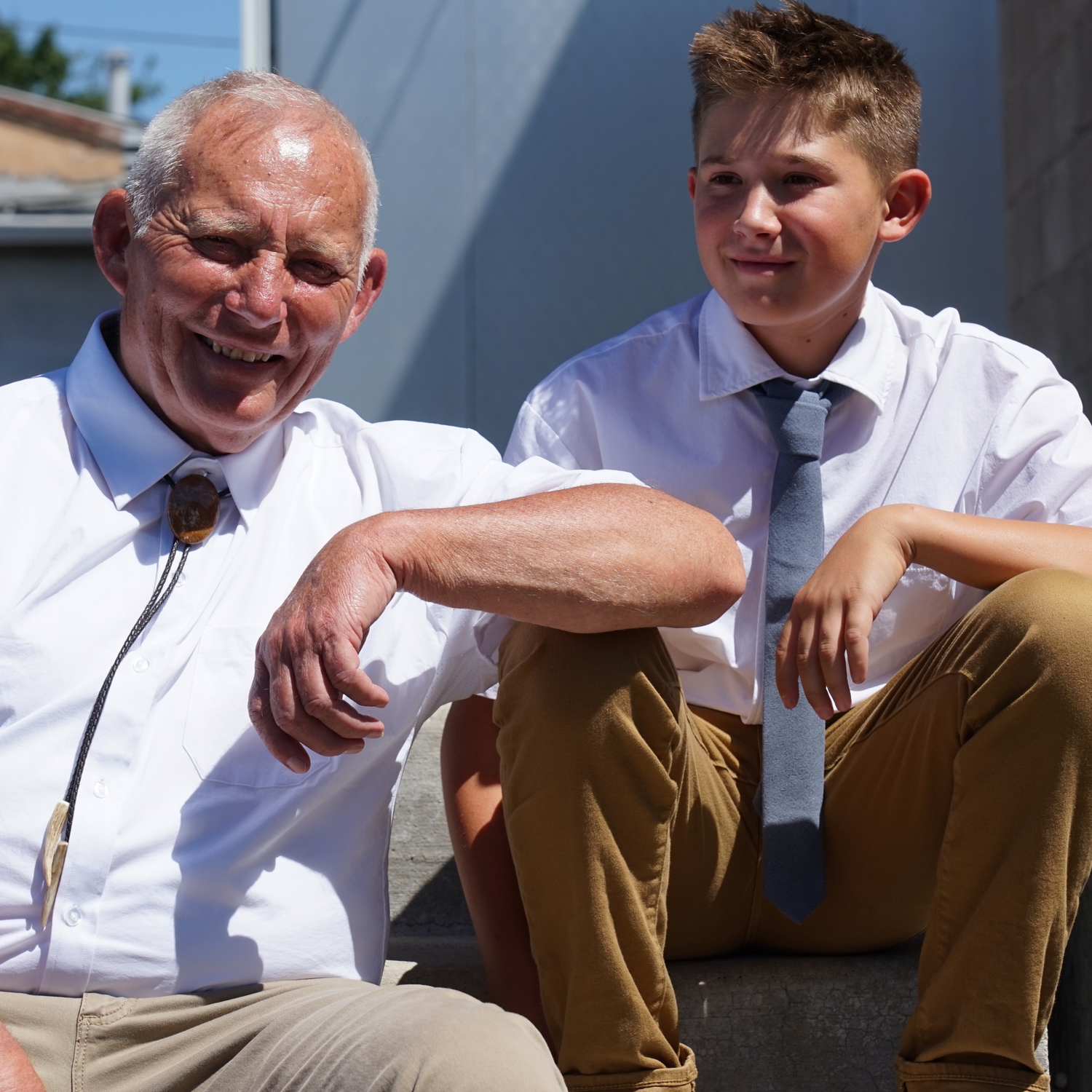 Let Us Help
Please let us know if you have any questions or concerns, we would love to help you! Leave a message below or view our FAQs and we'll be in touch soon.
Frequently Asked Questions
What is Serve Clothing?

Serve Clothing is a brand that specializes in premium dress shirts for men. Our shirts are designed to focus on breathability, comfort, and style, making them ideal for various occasions such as church services, missionary work, and special events.
What sets Serve Clothing dress shirts apart from others?

Serve Clothing dress shirts stand out for their unique combination of breathability, premium quality, and attention to detail.

+ Our shirts are specifically designed with discreet vents and made from high-quality fabrics to ensure optimal comfort and style.

+ The extra length feature keeps the shirts neatly tucked all day, providing a polished appearance.

+ The collars are made of a gray mesh, keeping your neck dryer and avoiding any sweat stains.

+ The crisp fabric features a lightweight feel with 4-way stretch.
What materials are used in Serve Clothing dress shirts?

Our dress shirts are crafted with a blend of 90% nylon and 10% spandex. This fabric composition combines the moisture-wicking and quick-drying properties of nylon with the flexibility and stretch of spandex, ensuring both breathability and a comfortable fit.
How do I determine the right size for me?

We provide a detailed size guide on our website that includes measurements for each shirt size. We recommend referring to the size guide and taking your own measurements to determine the best fit. If you have any further questions about sizing, please contact our customer support team for assistance.
How do I care for my Serve Clothing dress shirt?

To maintain the quality and longevity of your Serve Clothing dress shirt, we recommend following the care instructions provided. Generally, we suggest machine washing on a gentle cycle with similar colors, using cold water. No bleach or harsh detergents. Tumble dry on low heat or hang to dry. Warm iron if needed. Do not dry clean.
What is your return and exchange policy?

We want you to be completely satisfied with your purchase. If for any reason you are not, we accept returns or exchanges within 30 days of purchase. The item must be in its original condition with all tags attached. Please refer to our Returns & Exchanges page for detailed instructions on how to initiate a return or exchange.
How can I contact your customer support team?

You can reach our customer support team by phone at (801) 404-0623 ‬or by email at info@serveclothing.com. Our team is available during business hours to assist you with any questions, concerns, or inquiries you may have.