Welcome to Serve Clothing!
Experience comfort and confidence with our premium dress shirts. Founded by Dax Eisinger and Statler Slade, who served LDS missions in hot, humid areas. We're on a mission to revolutionize how you feel in dress shirts.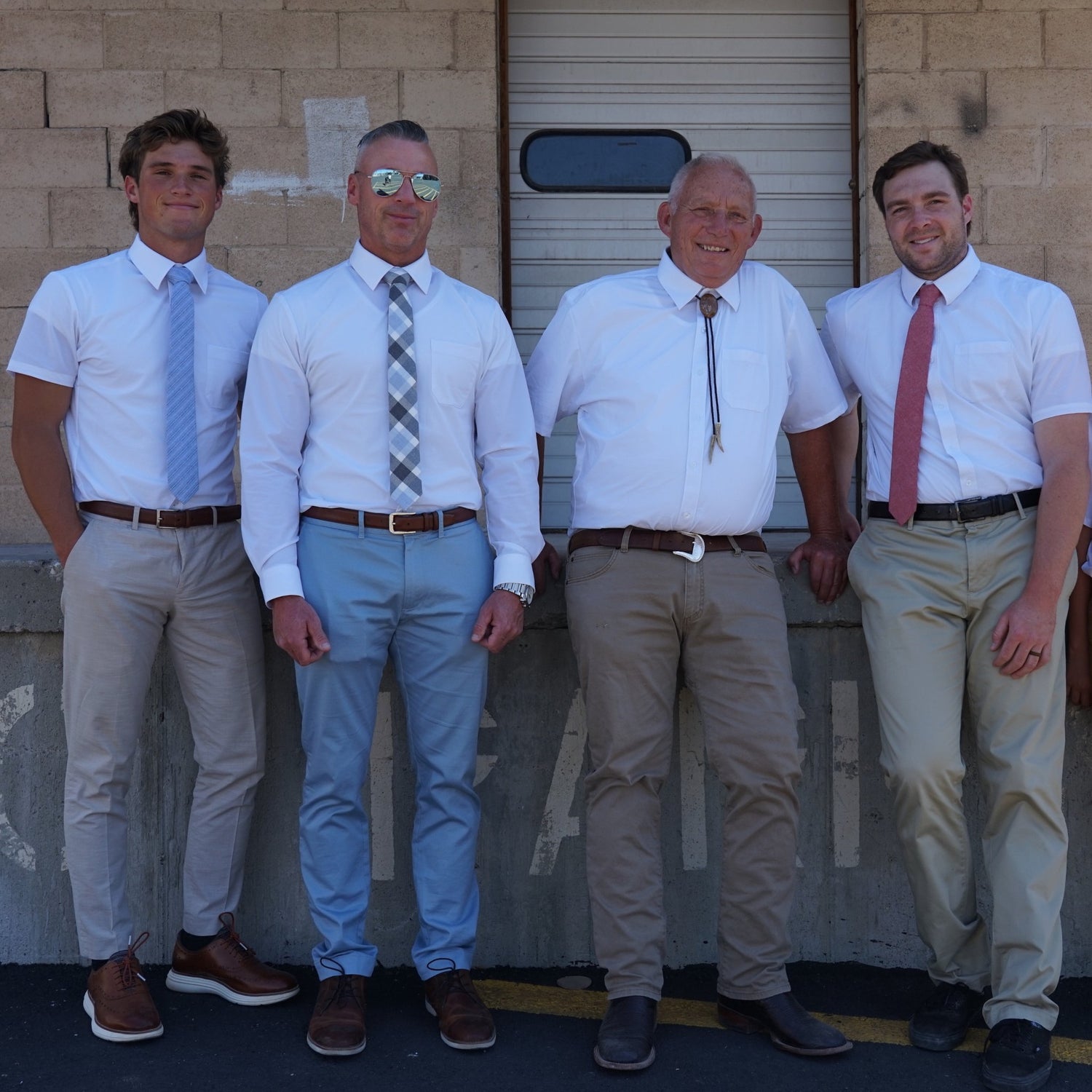 Our Story
Dax and Statler, the founders and owners of Serve Clothing, are no strangers to the challenges of wearing hot, stiff cotton shirts day in and day out during their LDS missions. They spent two years feeling uncomfortable and sticky in those typical dress shirts. But guess what? They decided enough is enough! Inspired to make a change for future missionaries and men everywhere, Dax and Statler embarked on a mission of their own - to create dress shirts that are actually comfortable while still looking classy.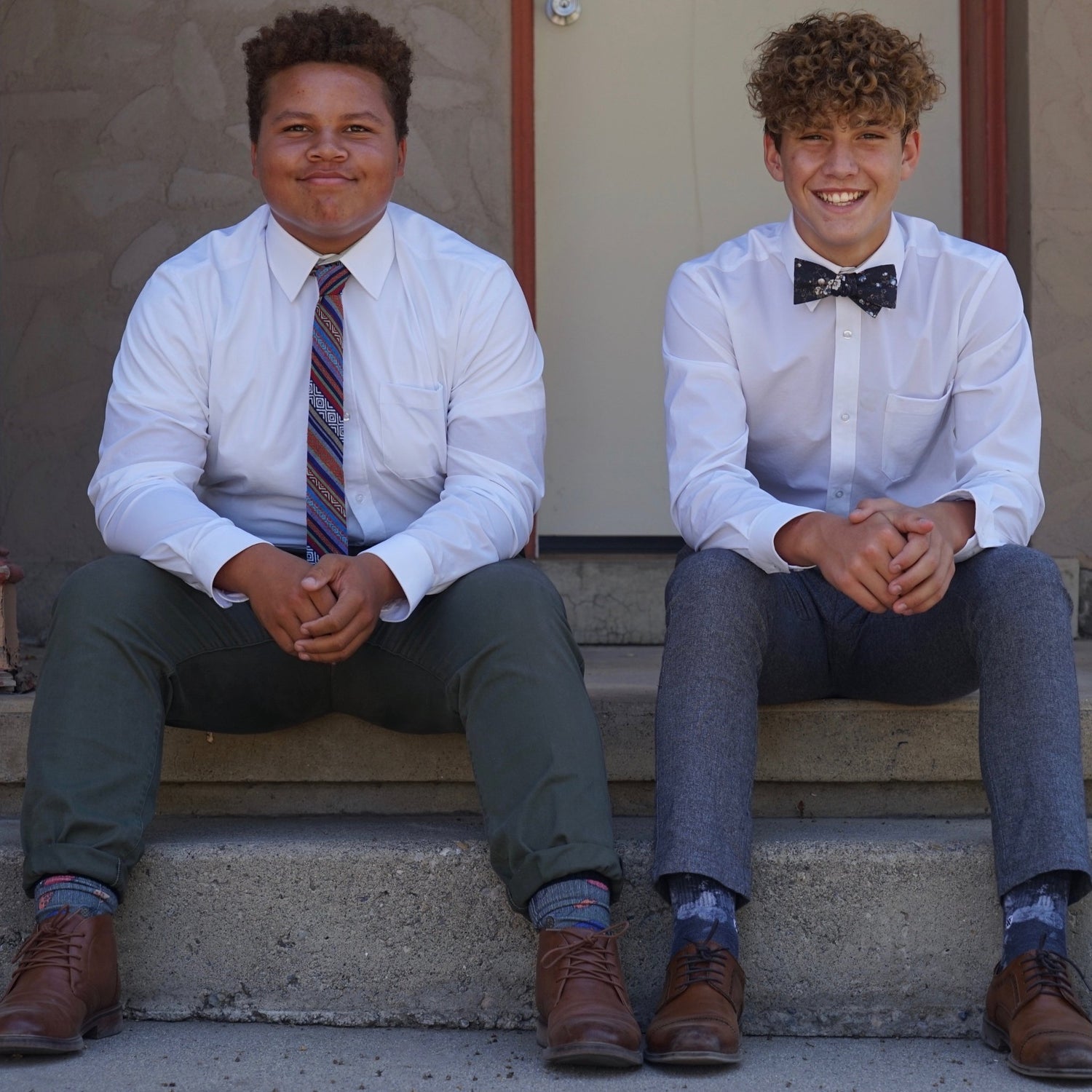 Our Commitment
At Serve Clothing, we are committed to creating dress shirts that go above and beyond expectations. Our shirts are meticulously crafted using premium materials and innovative design techniques. We've blended 90% nylon and 10% spandex to create a shirt that's not only breathable and moisture-wicking but also incredibly flexible! Get ready to experience the ultimate in comfort, style, and freedom of movement with our game-changing dress shirts.
Beyond Comfort
Serve Clothing is more than just a brand - it's a lifestyle, a statement, and a community! When you wear Serve Clothing, you're not just wearing a shirt, you're embracing a commitment to quality, service, and making a positive impact. We believe that comfort extends beyond physical sensation; it's about the confidence and peace of mind that comes from knowing you're wearing a shirt that aligns with your values and enhances your personal style.
Discreet Air Vents

Gray Mesh-Lined Collar

Extra Length

4-Way Stretch
Ready to elevate your comfort and style game? Whether you're a missionary embarking on a life-changing journey, a professional striving for success, or a man who values quality and comfort, Serve Clothing is here to serve you! Discover our collection of premium dress shirts and experience the difference for yourself.